Country Style Cottage In Balhannah
This cottage was custom built for a couple who were looking to downsize from their previous very large home. Their brief was very clear and the finished home was to have a country style cottage look.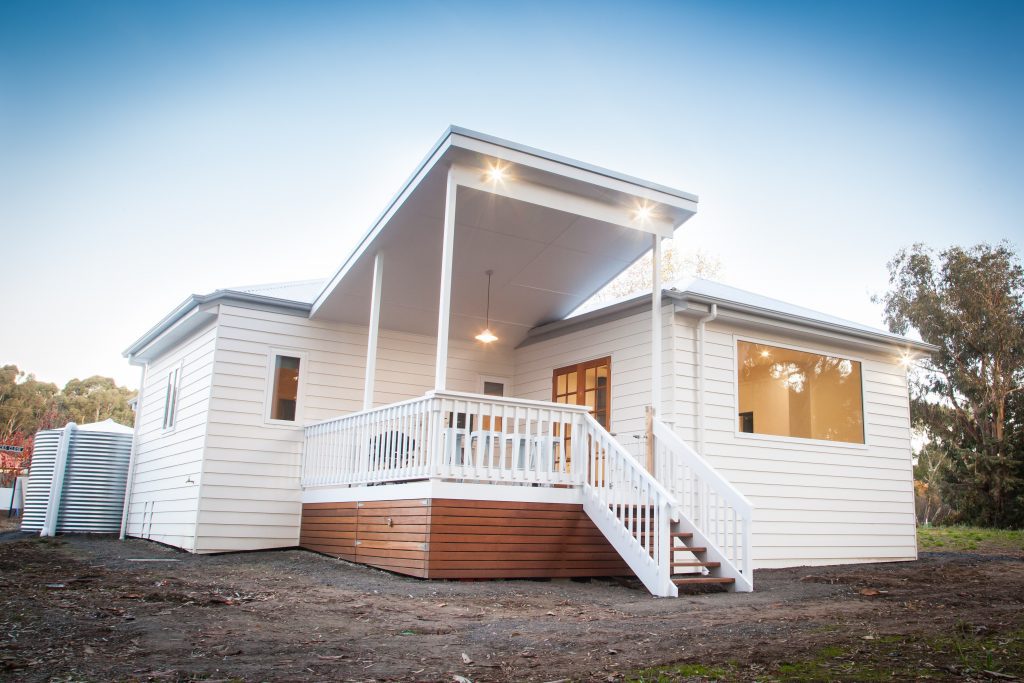 Country Style And Feel
To achieve the couples desired country style and feel, Shire Homes chose a light weight construction.
With the plans tailor made to suit the individual needs of the client.
To achieve the desired look and feel the home was built up off the ground, with steps up to the verandah and entrance to the home. This gives it that quintessential country cottage look.
Master Bedroom
One of the standout features of the home in Balhannah is the master bedroom. The master bedroom is both large and inviting, but also maintains that country warmth. The polished timber floorboards make this an outstanding feature of this home.
Entrance and passageway
The front foyer and passageway of this home is wide and inviting. Red Baltic Pine polished floorboards are featured throughout this home, giving it more of that warm country feel. The Baltic pine floorboards have been insulated to maintain warmth and achieve the required energy efficiency rating.
To maintain a flow through this home the lower sections of walls and also the ceiling match-board pine timber.
Bathroom and Ensuite
The bathroom and ensuite both work to continue that country style and feel with the clever use of small subway tiles to the walls.
Built in storage and shelving add to the clever design and enhanced flexibility of this home.
Dining and entertaining
The dining room continues on from the kitchen with a magnificent picture window to capture the magical views of Balhannah and on to the Adelaide Hills.
French doors open onto an entertaining platform featuring a winged roof line for that added extra point of interest.
This home has not only met the owner's expectations but has exceeded them and that of the brief. The home suits their needs perfectly and they are very happy that they chose Shire Homes to build their dream.