Home Designed For The Adelaide Hills
This day was going to be a little different from the normal days in the office. Not ever day does a couple in their 80's walk into our office in Balhannah asking if we can build them a new home. Their first ever new home.
During our initial consultation it was established that the client wanted a large single level home with three bedrooms with a separate study/office. Combined with a large country style pantry leading into an open plan kitchen. The client also needed a formal lounge, large open dining/lounge room and an outdoor undercover entertaining area.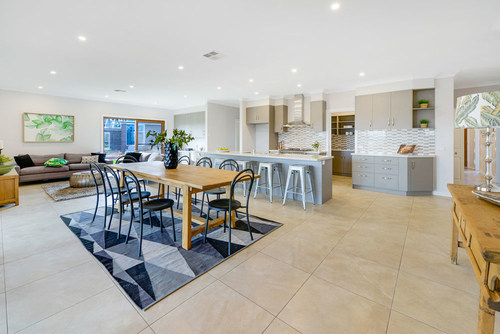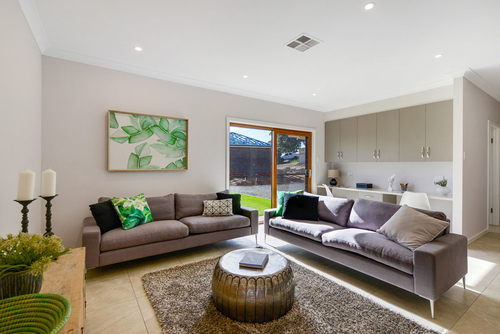 Garage had to be big enough for 2 large cars & room for a small workshop area.
Our team at Shire Homes drafted a few plans which the clients made a number of small changes to get the home of their dreams just right.
This final house design works very well, with the ability to take the shopping straight to pantry by a door from garage directly to pantry.
Low maintenance shower to ensuite without glass panel.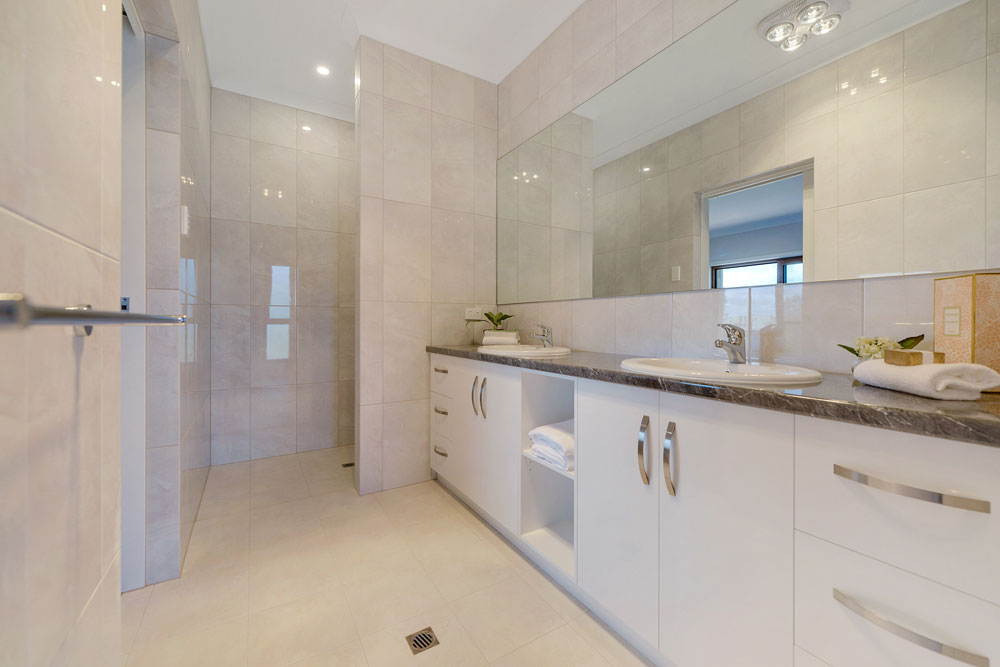 When building a custom built home for our clients it is the little things that make a big difference to the overall functionality of the home. Things like access to toilet from outside through laundry.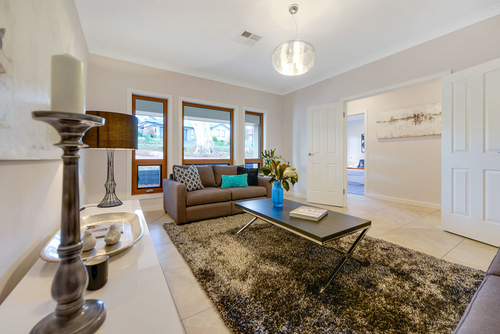 Clever use of area in family room allows for study-office area.
The final design and build of this home made this a very energy efficient 3 bedroom home perfect for the Adelaide Hills.
UPVC double glazed windows, with argon filled glass gap
R5 insulation to the ceiling
Gas boosted evacuated tube hot water service
State of the art reverse cycle air conditioner
All of these factors combine to increase the energy efficiency of this Mount Barker home.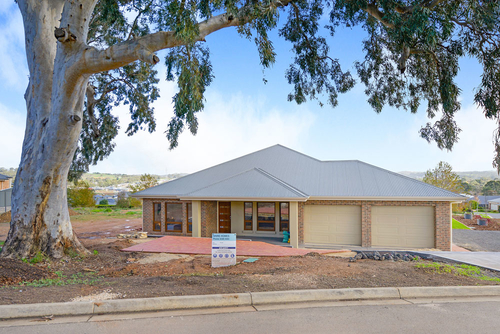 Now that the House is finished and built exactly as the Owner wished for, they are now planning to build the exact same home closer to where they lived for the last 20 years. Down to the same colour schemes including the same finishes seeing as they were so happy with their finished home.
Shire Homes is proud to put our name behind the houses we build. We have been serving the needs of home owners in the Adelaide Hills for over 20 years.
This home is a credit to the owners and to all the talented tradies and staff who helped craft this wonderful home.