Custom Built Home With Extensive Views
The Client Brief – To build their dream home
A couple with three daughters had dreamed of building a unique, large family home to capitalize in the fantastic views over their rolling property in Charleston. The home was to be a combination of a traditional cottage and a large contemporary style modern home.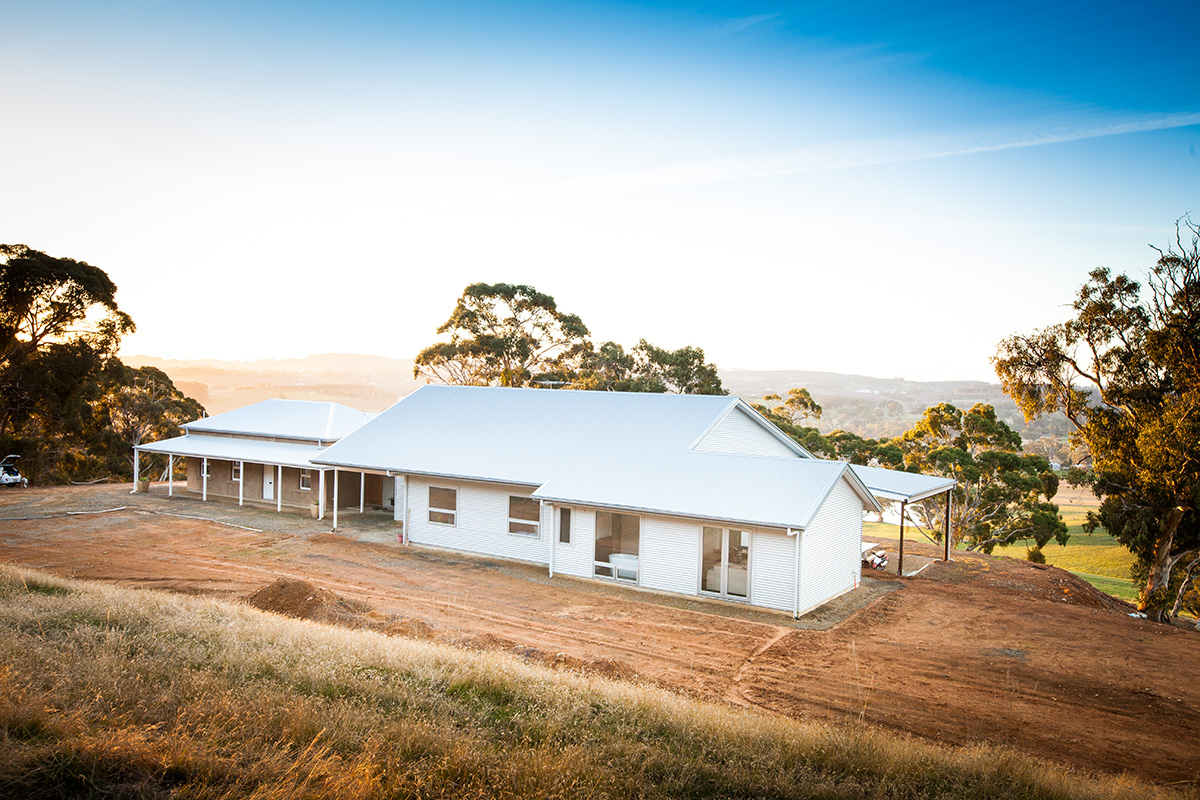 This country themed home seamlessly grows into an amazing contemporary style with a massive dining, family & kitchen area complete with raked ceiling climbing to five metres, sitting above a polished concrete floor.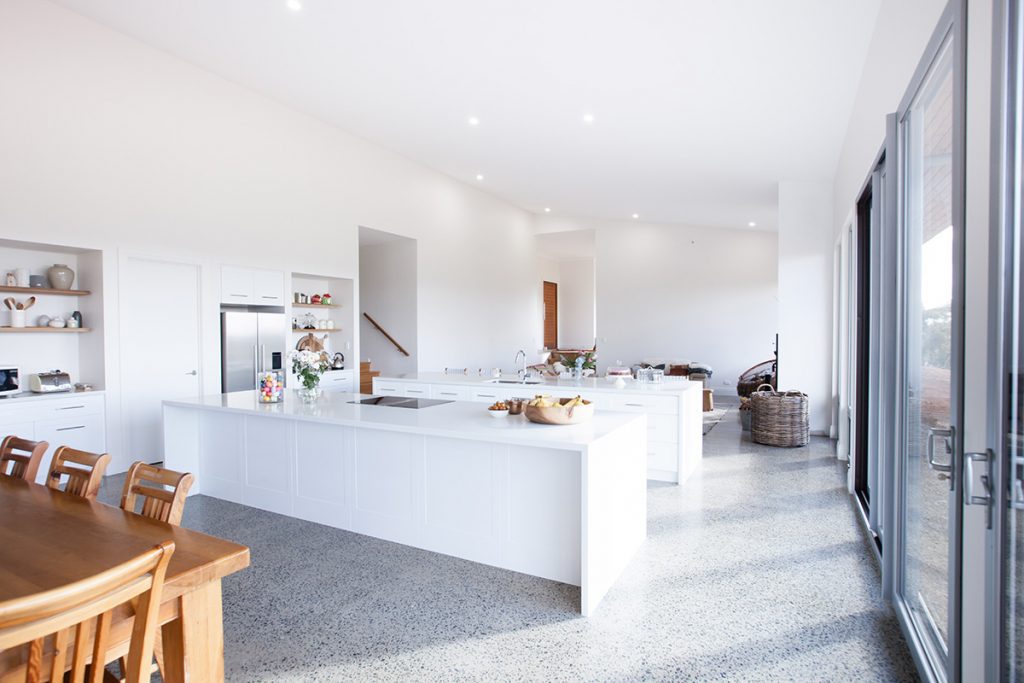 Large panel doors open easily to allow the open air and country lifestyle to flow into this wonderful custom built home.
The cottage features a master bedroom, ensuite, with walk in robe area & study.
This effectively works as a parents retreat and features a 3 metre ceiling. As a parents retreat this area is effectively separated from the other bedrooms and living areas.
Energy Efficiency
The home is fitted with double glazed windows throughout, achieving a high energy efficiency for this home in the Adelaide Hills. A significant amount of glass is North facing, showcasing breath taking views and maximising the benefit of the natural solar heating effects of the sun, particularly capturing the morning sun.
Hot water efficiency is achieved using an evacuated tube hot water system heating a large 450-litre tank.
The combustion wood heater takes care of those wintery Adelaide Hills chilly nights.