Shire Homes can bring your vision to life
Shire Homes – Building Custom Homes Is Our Passion
Building a new home is about much more than bricks and mortar. It is a journey that takes your vision of your dream home and by working with a builder turning it into reality. This journey requires trust, at Shire Homes we pride ourselves on working closely with our customers, with individual service and guidance to ensure that the finished home is the home of your dreams.
We build a a close relationship through our personalised service from the very first meeting to handing over the keys.
Specialising in country theme homes that blend with the Adelaide Hills environment, Shire Home has established themselves as an award winner builder. We care about your new home as if it was our own.
Our aim to make the design, approval and build process as smooth and enjoyable as possible for you, the customer. Our focus is building unique, custom built, quality homes that are not only beautiful homes but will also stand the test of time.
Our individual and personalised approach ensures that no two homes are the same, just as we realise that no two customers are the same.
Our understanding of the building process, local government requirements such as bushfire ratings and energy efficiency in the Adelaide Hills, mean that you can have peace of mind that the building of your new home is in good hands.
Local Adelaide Hills home builder
Custom built homes to suit your budget
Energy Efficient homes at an affordable price
Bush fire rated housing for your area
Over 20 years experience in the Adelaide Hills
Experienced local builders who know the Adelaide Hills
Eye Opening Features Of Custom Built Homes.

Want your home to stand out from the crowd, then talk to Shire Homes about building a custom built designer home. Shane and his team have made a name for themselves building Hampton style homes in the Adelaide Hills. Their current display home at Newenham Estate in Mt Barker is another example of their quality home builds.
Building a custom built home can still be achieved within your budget, but it means that you get to include the features that you want in your dream home. A custom built home gives you the freedom to shape your own living space, to match your needs, and your sense of style.
Hamptons styled homes are currently extremely popular with people designing their own home and Shire Homes are well-renown as quality builders of Hamptons styled country themed homes.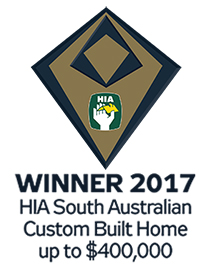 Building a custom home allows you to include a number of specialised features that can give your dream home that wow factor. The features listed below are some of the features that are current popular with customers when building a custom built home.
Walls Of Windows
Entertaining Areas
Bonus Rooms
Sitting Room
Feature Garages
Extra Living Areas