Stunning Bugle Range Custom Built Home
Shire Homes was excited when presented with the design concept of this stunning home to be built in Bugle Range. Our clients had a very specific brief for a custom built, large stunning home with room for six cars, three bedrooms and an office.
The large master bedroom features an expansive walk in robe and ensuite. The home also features a parent's retreat for that extra bit of luxury.
Clients were quite adamant on location of new home, nestled between hundreds of tonnes of massive moss rocks.
The site was cut removing minimal rock as we designed the home to fit with generally the natural contours.
The finished home looks spectacularly nestled among the large natural rock formations.
Our clients absolutely love the final result of this custom built home, as are the team at Shire Homes.
A large user friendly designer kitchen is a feature of this home. Stacked with additional features such as large storage areas and a butler's pantry, this kitchen achieves that designer look whilst also remaining very functional.
The feature entrance of this energy efficient home, really showcases the natural rock formations of this property in Bugle Range. To achieve the desired energy efficiency this home utilises uPVC, double glazed windows and sliding doors.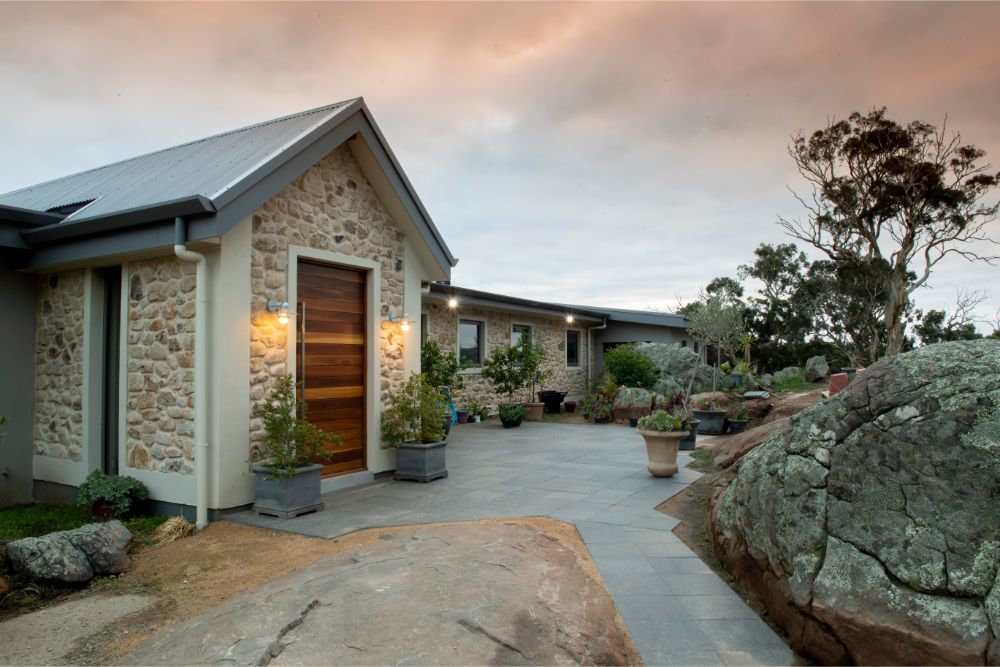 The home also features a 10kw solar system and battery storage system, allowing this home to provide almost all its power requirements from renewable energy. Exterior cladding of this stunning home is rendered brick with sections of natural sandstone walls.
The front entrance showcases a bye gone area melding into the modern home.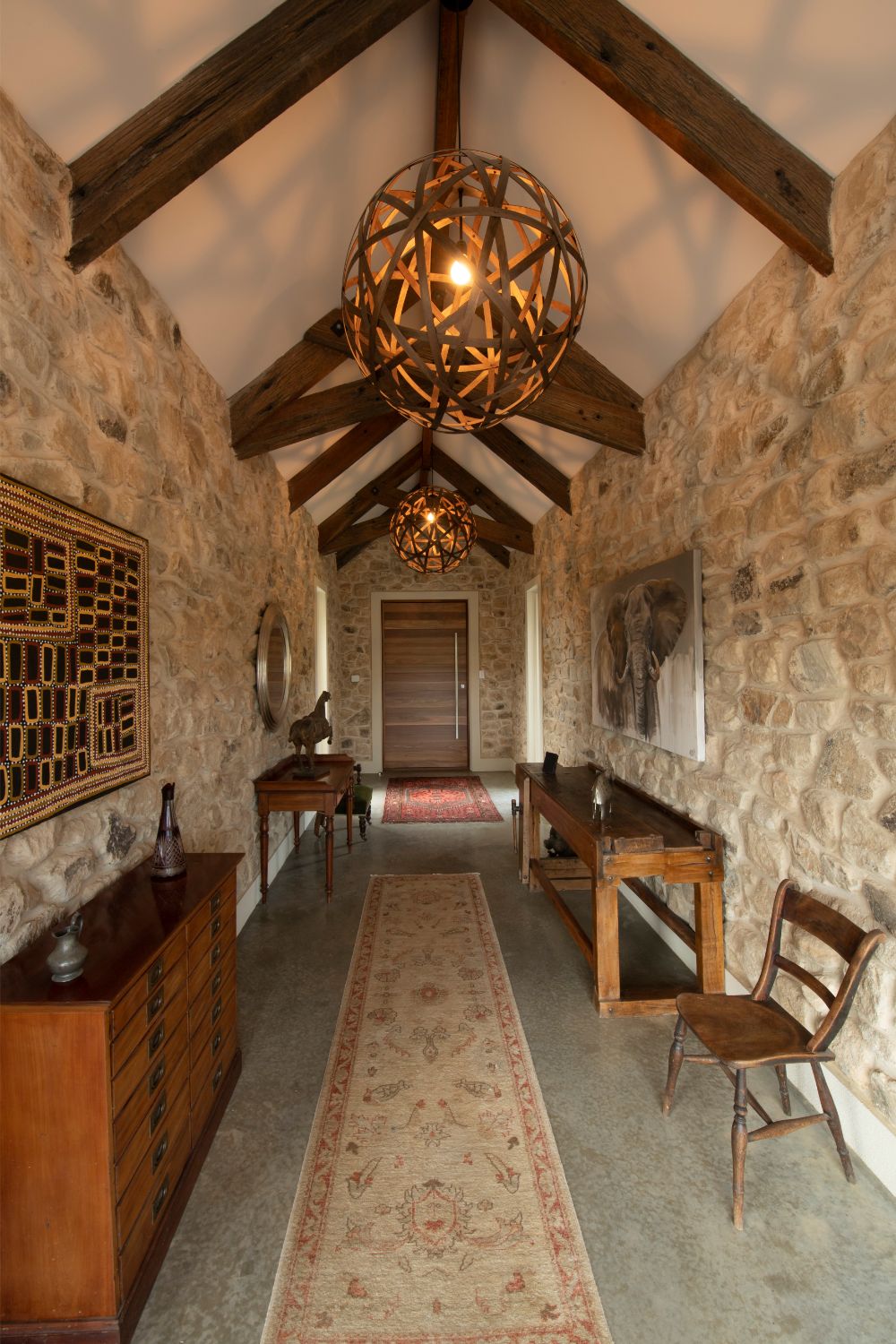 The scissor trusses were made from spotted gum timber recycled from a 100-year-old bridge in Queensland. This makes for a spectacular entrance to this home.
Another energy efficient feature of this home floor is the hydro heating provided by two commercial heat pumps.
Burnished concrete finish to the floors maintain that natural look and feel to this stunning home. As a luxury extra there is a lift from the garage exiting near the kitchen upstairs, making the home extremely functional for the owners.
This stunning home covers an area of approximately 523 square metres, yet it is achieved in such a way that the home nestles into the surrounding landscape and achieves the client brief to a tee.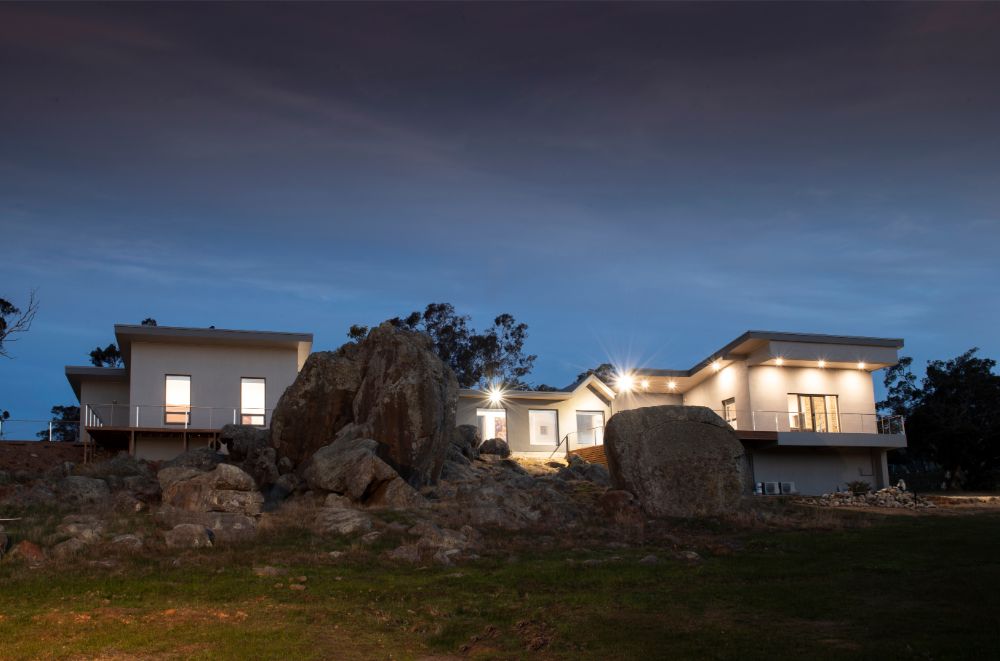 This homes design and placement captures stunning views from all directions. The views from the windows in the long passage way over the rocks are simply breath taking.